All Artwork is Copyrighted  by the Artists

Handling:

Always have clean hands, natural body oils can permanently damage the print paper.

Always use two hands to lift the print, not on the side but under the print to support and not crimp the print.

Never touch or drag anything across the image area, if you scratch or leave finger prints, you will leave a permanent mark that cannot be repaired.

Humidity:

Humidity above 70% can result in mildew or "foxing" on the paper.  If your area experiences humidity above 70% routinely, dehumidify or air condition the rooms where the artwork is hung.  Very dry conditions, below 30% can cause brittleness and should be avoided.

"Life in the Pines" 

Ruby-throated Hummingbird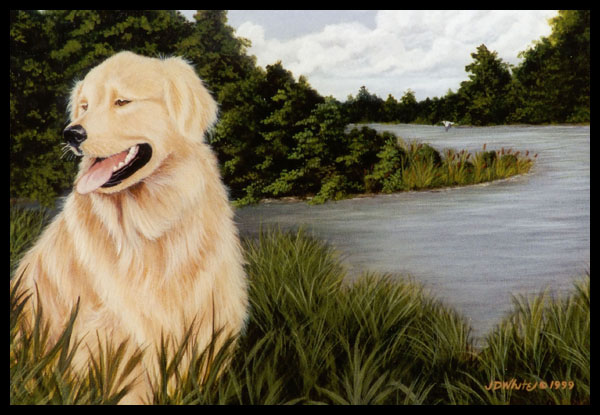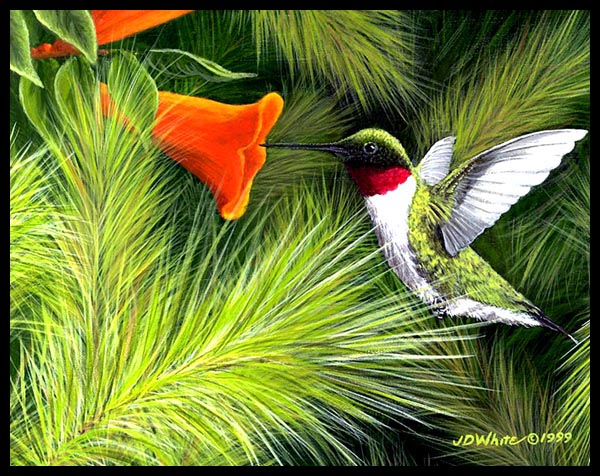 LIMITED EDITION PRINTS  CARE INSTRUCTIONS

Environmental conditions can cause serious damage to your prints even though they have been properly framed.  The following instructions can prolong the life of your print:

Light:

Sources of light such as sunlight, both indirect and direct as well as fluorescent lighting are rich in ultraviolet reays and are harmful to paper as well as to certian inks and colors.  Prints should be hung in weak daylight and be illuminated with incandescent lighting.  Ultraviolet filtering glass will reduce light damage, but sunlight will still should be avoided. 

Heat:

Never hang your prints next to a source of heat or radiator,  this will cause damage in a short period time. 

Storage: 

Never store prints without being separated by a acid-free tissue.  Ideally your prints should be kept in their individual folios with a acid -free tissue on either side of the print.

Never store or leave prints flat on the floor.  Keep them elevated so that air can circulate underneath and around them.

Clean framed prints that are kept in storage on a regular basis, as dust contains airborne mold spores that can cause deterioration of the print.

"Favorite Spot" 

     Golden Retriever