All Artwork is Copyrighted  by the Artists

E-mail -  jdwhite53@comcast.net

"Please drop us a letter, giving us your comments and suggestions for future projects.  We  will also create a special painting just for you or your organization. "

      169 FAIR CHASE DRIVE

PADUCAH, KENTUCKY  42001

     PHONE: (270) 442-2965

"Please sign my guestbook and let me know if you would like to be placed on our mailing list."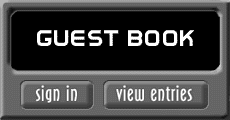 Ordering a print or an original can be as simple as e-mailing us at the address below or sending us letter at the address shown below.  In addition to the Print or Original you will receive a Biography letter, Printcare letter and a Certificate of Authenticity.  We appreciate your interest in our artwork and hope you check back often for new works of art.  Your print will be shipped flat with onion skin liner inside an envelope for its protection. We are interested in your comments about our homepage and suggestions for future projects.